Emerging Economies: What are people spending money on?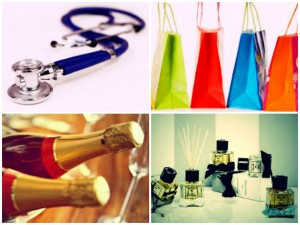 A huge wave of urbanization is driving growth in emerging markets globally. This fast spreading urbanization has brought about a different surge of buying trends among consumers of such countries over the years. Research shows that consumer spending in emerging markets such as India and China is expected to triple by 2020. Consumers are increasingly "demanding" and seeking products and services customized to meet their specific needs. Let's take a look at some of the goods and services which the consumers of emerging economies are spending on.
Food and Beverage
As incomes steadily surge from low levels, the most obvious is the increase in consumption of more expensive prepared foods, whether it is snack foods in Mexico, breakfast cereals in India, or cooking sauces in China. Even in mature markets such as the UK, the rise in snacking is discernible, and is being encouraged by the launch of new products. Consumers are now known to splurge on calories. Around USD 1,500 of their annual per capita income are spent in order to get more of those calories. The food service market is also benefiting to a great extent. Growth is faster in most of the emerging markets, particularly China and India, where the expansion of restaurants and coffee shop chains, as well as business spending, is also encouraging demand.Research on Malaysia has shown that consumers have started to spend 23% of their income on food and beverage. The sole exception to this trend is Mexico, where the tendency is to eat mostly at home. A remarkably consistent trend as economies mature is a strong desire for a premium version of alcohol, Ruou in Vietnam, Lambanog in the Philippines, and the Baijiu in China. Research has shown that when people are getting a little disposable income in their pockets, they are splurging quite a lot on beverages, both alcoholic and non-alcoholic.
Healthcare
The healthcare segment is another area where there has been significant investment from emerging market consumers. Reports show that newly wealthy people and nations are spending more and more on better healthcare opportunities. China, India, Brazil, and Russia are among 16emerging markets that will make up almost a third of global drug spending within four years.Recent trends show that the OTC drug market, where customers can buy drugs or medicines without a prescription, is increasing in value and volume across emerging markets. Emerging markets are expected to continue to drive healthy growth for the global OTC industry largely as a result of an expansion in the middle classes.
Consumer goods
Consumers are quick to start spending on familiar consumer goods, such as personal care products and even on larger capital goods, notably air conditioners. It has been noted that the greatest growth in beauty and personal will come from Turkey and India. But this early progression is often disrupted by a desire for a cell phone. Some experts say that many emerging-market consumers will sacrifice nutrition for connection. Research on the Chinese smartphone market has shown that the number of users in this market touched a whopping 700 million by the end of 2013.
Transportation
After this,most consumers look to spend on better and more comfortable transportation but the progress isn't as far-reaching as one would expect. For example, in India it isn't unusual to see a family of four on a scooter, so the general expectation is to want a car, which they do buy — unless too many people getting cars, when people opt for scooters in order to get around the cars that are stuck in traffic.
Luxury products
Household income growth in emerging markets is also driving strong demand for luxury goods. Until very recently, the world of luxury remained exclusive to the wealthy consumers from Western Europe, America, and Japan, who not only desired the best, but could also afford it. However, consumers in Asia, Latin America, Russia, and the Middle East have greater levels of disposable income than ever before, making them a significant force in the global luxury market as they continue to buy iconic cars, watches, leather goods, jewelry, fragrances, cosmetics, wines and spirits.
These are few of the sectors where the emerging market consumers can be seen spending their money.
Tags:
China IT
,
China Market
,
China Research
,
china smartphone market
,
chinese smartphone market
,
India Healthcare Industry
,
India Healthcare Market Research Reports
,
India Market Research Report
,
India Research
,
Industry Trends
,
Market Research Reports Malaysia
,
otc drug market
,
OTC Drug Market in India 2014
,
otc drugs in india
,
otc drugs india
,
Research on China
,
Research on India
,
Research on Malaysia
,
Research report
,
smartphone market china
,
smartphone market in china
,
Smartphone Market in China 2014
,
smartphone market share in china
,
Telecom and Electronics Market Research Reports