Essence of advertising changes as consumers become connected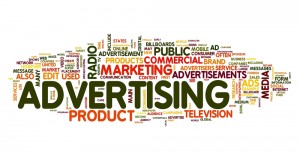 Based on the digital evolution, advertising has moved on from print only to multimedia formats targeted at specific audience sectors. In today's marketing and advertising, brands include content that are informational, non-intrusive and entertaining for they are aware of what their consumers are looking for. The companies vying for attention of the users comprehend the fact that it is important to not only follow the latest trends, but be the ones to start them.
Wanting to increase their brand recall value among the consumers, companies are actually coming up with campaigns that are interactive and more immersive in nature, especially with their direct target audience. While the content has become more liberal in nature, these brands have been successfully able to build brand visibility. Remember Anouk's advertisement series "Bold is beautiful" that showed homosexuality with in the backdrop of India? This can be seen in the Anouk's ad itself, where on one hand, it dealt with a sensitive issue in a land where same sex love is still unacceptable, and on the other hand, the brand was able to create a connection with their target audience, women of all ages. Another example is that of 2015's Super Bowl XLIX experiential event where Bud built a 75,000 square foot "House of Whatever" structure. While the event was invitation only, the participants had to prove that they are "up for whatever" which also included making spontaneous videos of drinking Bud Light and using the hashtag #upforwhatever for Tweets.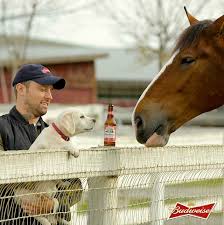 The brands are creating unique and personal content that is shared across all online and offline platforms. These brands are moving towards a two-way relationship between companies and consumers, and this is occurring across all platforms - from Tumblr to Instagram, to taxis, buses, and storefronts. As time passed, brands have slowly understood the importance of building conversations around their area of expertise. For example, Budweiser created a craft beer video, which would generated awareness about drinking and driving. It did so without featuring alcohol or graphic car crash images, but just a worried dog. It was released on the America's 5th Annual Global Be (er) Responsible day and encouraged viewers to share the video using hashtag #FriendsAreWaiting. Seeing the response it got in Youtube, smaller brands also picked up the trend and started churning out advertisement plans which were interactive and had great content. Another example, this time from the hair conditioner market, is that of Dove (Unilever) which was supposed to be a comment on how women perceive themselves and went on to urge women to embrace themselves.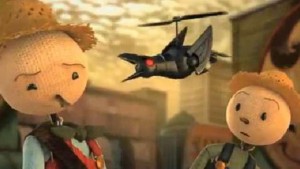 Besides the changes in online video advertising, adverts of today are also catering to consumers who are always on the go. These target audience sport the smartwatches and the wearable devices which are actually posing to be a challenge for most brand's marketing campaigns. The ad executives are looking at content for their brands that would be concise, useful and entertaining. The standout mobile marketing app is Chipotle's the Scarecrow app that promotes their "food with integrity" campaign.
With the availability of consumer behavior database, targeting has improved immensely, enabling presentation of ads to the target audience. To cite an instance, online shoppers looking for high priced shoes would automatically see ads for Steve Madden, Louboutin and Dolce and Gabbana. This understanding of consumer behavior has actually helped brands understand what does and what does not work for them, enabling them to market products accordingly.
Using modern communication offers greater level of interactivity without making anybody feel that they are being sold anything. This way, brands are giving something to interact with, rather than a simple content to be watched or listened to. The big brands like Coca-Cola are creating marketing campaigns that include innovative ways to get their message across to the consumer and create brand loyalty.