Media and entertainment sector evolves to cater to the new connected users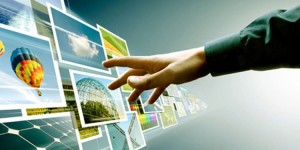 Increased smartphone proliferation has completely revolutionized the media and entertainment sector. Research states that by 2020, on an average, 80% of smartphone users would access or stream video and digital content only on their mobile devices. Moreover, users would actually spend two to three dollars on internet services for their mobile and not any fixed line. All these indicate that media and entertainment industry should embrace the online digital medium completely.
With the rampant increase in applications and fall in prices of mobile devices, the overall mobile internet subscription is also expected to increase from 7.1 billion in 2014 to 9.2 billion by 2020. Moreover, it is not just smartphone penetration that is increasing; research has found that consumers are actually spending more time using them.
All these data point to the simple fact that even the most ordinary of people are actually sharing, discussing, filtering, and even compiling information instantly using the internet. This has actually affected the media and entertainment industry in a profound manner, especially when it has been established by research that by 2017, more than half the world would be connected through the internet.

This rise in the use of smartphone and birth of the connected users have changed a few things. To cite an instance, digital content creation and sharing has evolved according to the present consumer habits. The connected devices have enabled consumer's ability to choose how, when and where they want to access news, films, music, videos and books. This change in habits and preferences of consumers have led the major media groups to innovate and adapt their businesses accordingly to the consumer behavior patterns.
As per market experts, currently, the media content subscription is facing the same issues which the music industry faced in the last decade. The music industry moved from album sales to singe track downloads or streaming services after analyzing customer's preferences. Both content and pay TV subscription is now following the same avenue and providing content as and when needed by the user. However, the media and entertainment industry seriously hopes that their target audience would agree to pay a little more for their favorite shows, especially with this new viewership model. Also, the TV industry thinks that this shift to watching content on mobile devices will help in shifting the share of advertising revenues from broadcast channels to digital mediums.
Besides these changes in the form of viewing content and sharing advertisement revenues, market research on mobile entertainment market predicts that in the future, social media platforms would drive popularity of content. Viewership of different content and social networking would become a parallel activity. For instance, users would be able to view music videos and enable music subscription services directly from the app. Furthermore, preinstalled mobile wallets would allow making payments in variety of currency types (including Bitcoins). The payment schemes could also have their social system like the Apple's iTunes store, which allows users to post influential reviews and recommendations about applications.
Every day there are glaring signs of traditional forms of media and entertainment declining and the digital format gaining preference among the target audience. To cite an instance, book retailer, Borders, dropped its shutters mainly because individuals, today, have the power to publish and market their own books in digital formats. However, this does not mean printed books are dead. It's just that the industry is evolving faster and adopting new trends. The same is true for the media industry. The broadcast channels won't disappear, but the producers would ensure that their content is available across all possible media formats for their target audience. Different media companies are capitalizing on the available social media platforms, wherein the stakeholders of media and entertainment sector are interacting directly with their target audience.
No one can predict the future, but analyzing the consumer viewing trends can actually lead the media sector to adopt these changes and transform their format for creating and sharing content. With an increasing number of smart devices entering the market, the media and entertainment sector should take these changing realities in their stride, act accordingly, and act fast.